Description
[Etude House] Wonder Pore Freshener
This is a total solution product that effectively cleans the inside and outside of pores with its special peppermint extract.

This Freshener balances pH levels, making skin pure like baby skin and preventing skin troubles caused by pH imbalance.
Before skincare, dispense a sufficient amount of Wonder Pore Freshener onto the side of cotton pad with holes and gently wipe from inner to outer areas of face.
منعش المسام الرائع  بخلاصة النعناع المميزة ومستخلص أوراق الجنكو و هو الحل الشامل لتنظيف المسام من الداخل والخارج بفعالية
يعمل على موازنة مستويات درجة الحموضة في البشرة ويمنع مشاكل البشرة الناتجة عن عدم توازنها مما يجعل البشرة نقية مثل بشرة الأطفال
يعمل على تنظيف البشرة من الرواسب التي تتبقى بعد غسل الوجه
يزيل الدهون الزائدة والجلد الميت و يساعد على تجديد خلايا الجلد للحفاظ على البشرة نضرة و مشدودة
يوفر الحل المثالي لعوامل البيئة المحيطة التي تسبب مشاكل المسام مثل الأتربة و الرطوبة
:كيفية الاستخدام
بعد غسل الوجه ضع/ي كمية مناسبة على ضمادة قطنية و بلليها بشكل كافي ثم امسحي على وجهك بلطف
يمكنك ايضاً استخدامه كماسك للوجه أو عن طريق رشه
كما يمكن ايضاً استخدامه على مناطق الجسم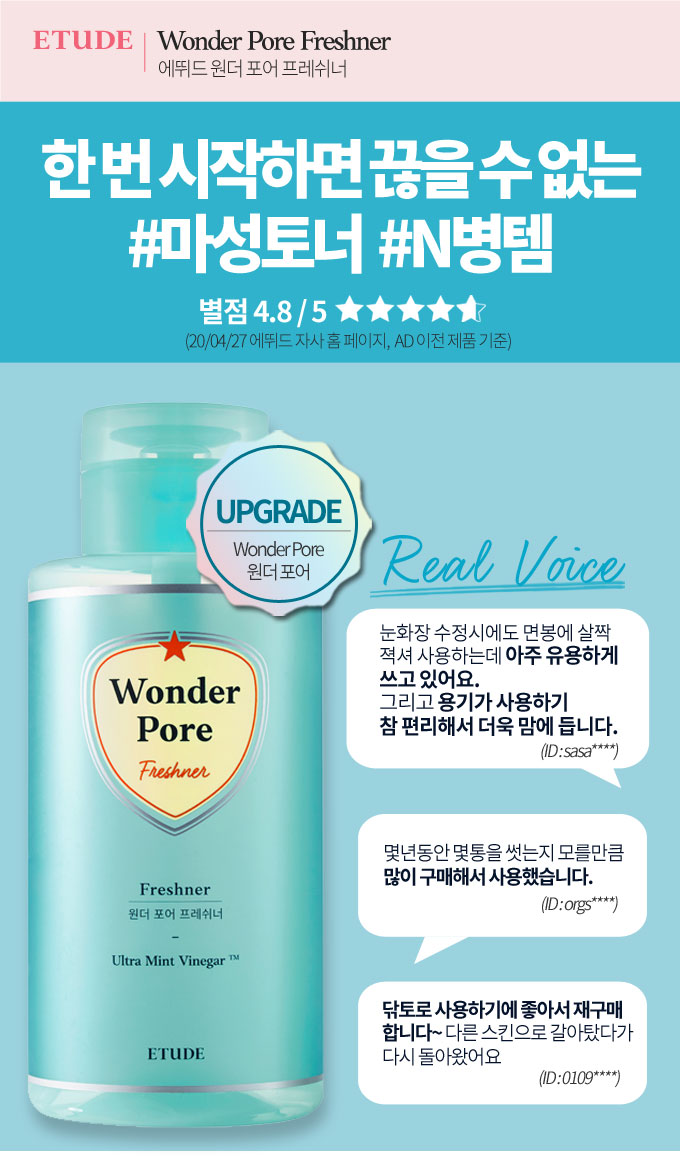 Payment & Security
Your payment information is processed securely. We do not store credit card details nor have access to your credit card information.