Description
[SOME BY MI] AHA·BHA·PHA 30 Days AC SOS Kit
Miracle Acne Clear Foam 30ml, Miracle Toner 30ml, Miracle Serum 10ml, Miracle Cream 20g.

Skin Irritation Test completed.

4 steps of AC line products for urgent skin care.

With AHA to exfoliates skin impurities and dead skin cells.

With BHA to removes skin dirt and sebum inside the pores.

With PHA to dissolves dead skin cells for non-irritating exfoliation.

Free of 20 harmful ingredients. Formulated with natural-derived ingredients.
تحتوى المجموعة على :
  غسول 

والذى يحتوى على رغوة منظمة للبشرة

يساعد على اصلاح البشرة والقضاء على الحبوب وتنظيف المسام
الحجم 30 مل

تونر:

 والذي يساعد على ازالة الجلد الميت والشوائب والدهون من البشرة

 يساعد على تنظيف وازالة الدهون من داخل المسام وتقليص حجم المسام.

 يحافظ على ترطيب البشرة وتلطيفها.

يحتوي ايضا على مستخلص شجرة الشاي عالي التركيز والذي يساعد على تغيير وتحسين البشرة خلال 30 يوم.

يوفر التونر تنظيف عميق للمسام ويرطب البشرة.

الحجم 30 مل
 كريم 

يخلصك من حب الشباب 

يقضى على الجلد الميت والكلف

يساعد على جعل بشرتك رطبة ومشرقة
الحجم 20 جم

سيروم

يعمل على التنظيف العميق للمسام 

يعمل على تفتيح البشرة وتجديد خلايا الجلد

يرطب البشرة ويكسبها مرونة

الحجم 10جم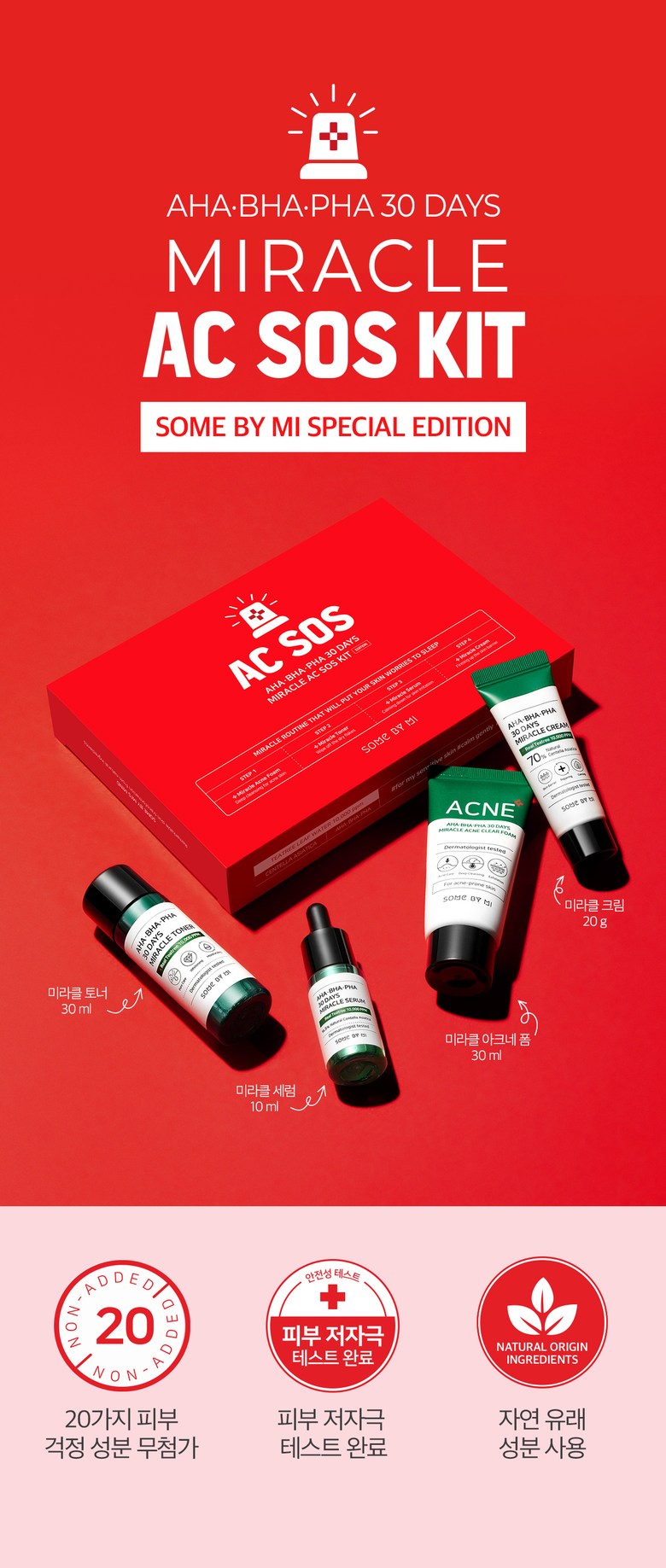 Payment & Security
Your payment information is processed securely. We do not store credit card details nor have access to your credit card information.