Description
[SOME BY MI] Snail Truecica Miracle Repair Starter Kit
Cleanser 30ml, Toner 30ml, Serum 10ml, Cream 20g

A 4-step Snail Truecica routine for skin care.

Formulated with Black Snail Extract + Truecica for nourishing and soothing.
مجموعة مثالية للعناية ببشرتك وتغذئتها تحتوي على خلاصة الحلزون الاسود والعديد من   العناصر الرئيسية لإصلاح وترميم البشرة التالفة

  جل منظف: لترطيب وتقوية حاجز البشرةوتنظيف المسام 

تونر: يحتوي على مركب الزهرة البيضاء والنياسيناميد الذي يحمي البشرة ويغذيها ويزيد من نضارتها

سيروم:  يهدئ حاجز البشرة ويرطبها ويحميها ويذيب خلايا الجلد الميتة

كريم: يهدئ تهيج البشرة ويغذيها بالكولاجين البحري
مجموعة مثالية تمنحك بشرة صحية بأربعة عناصر فقط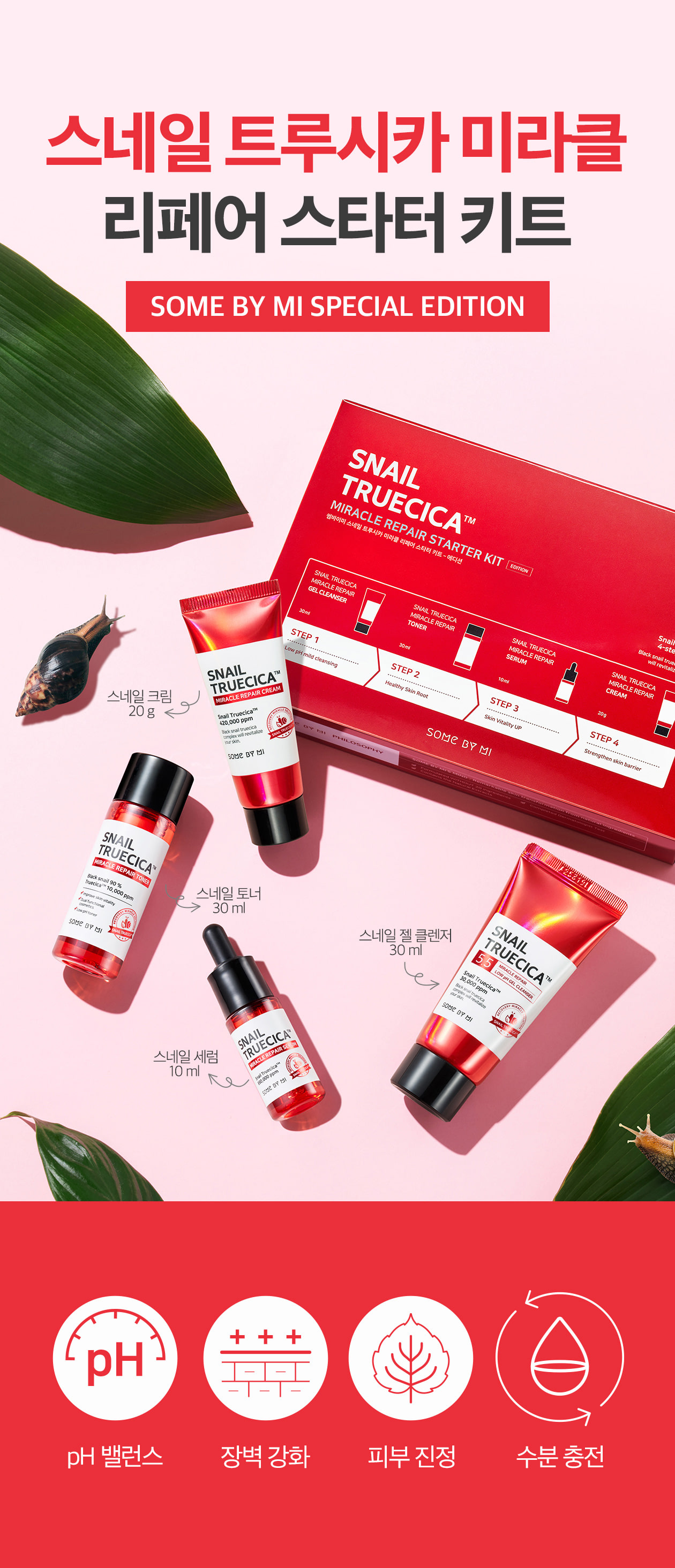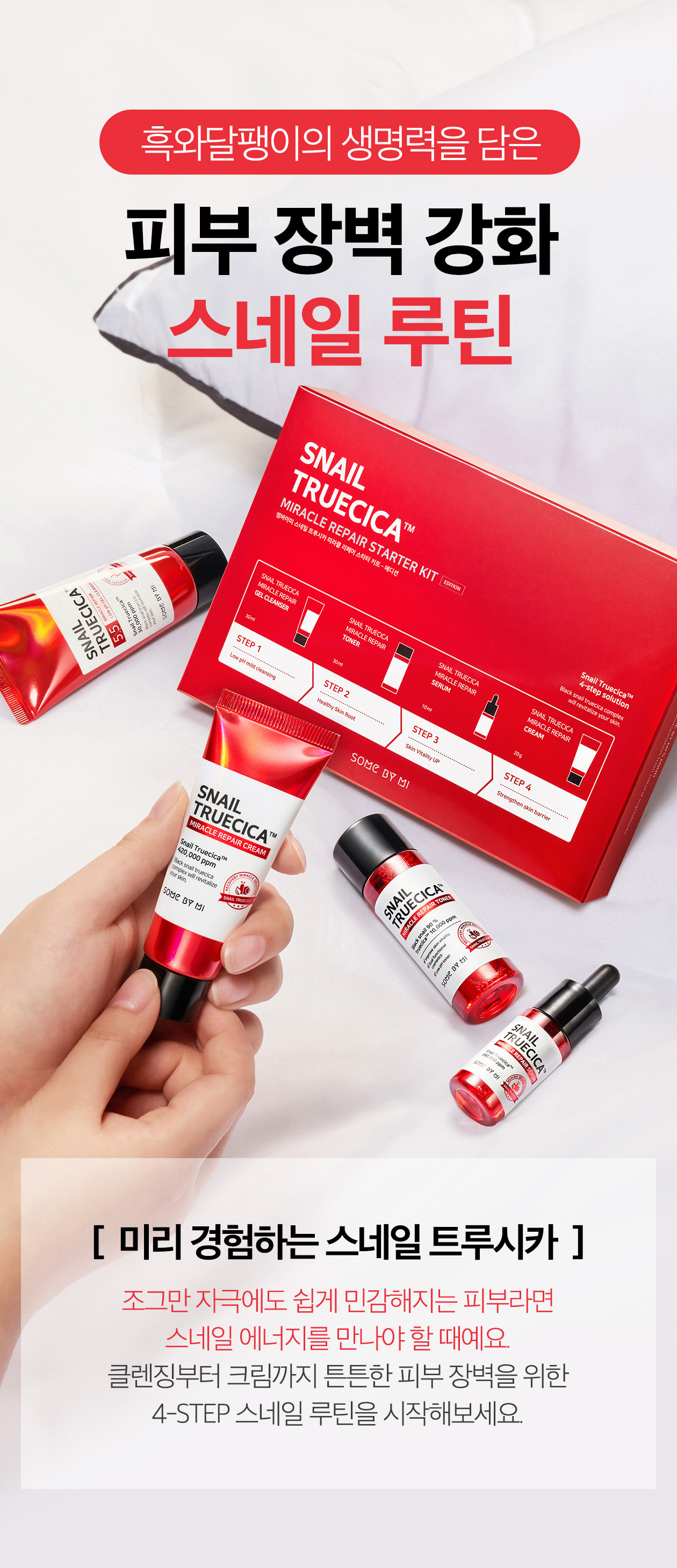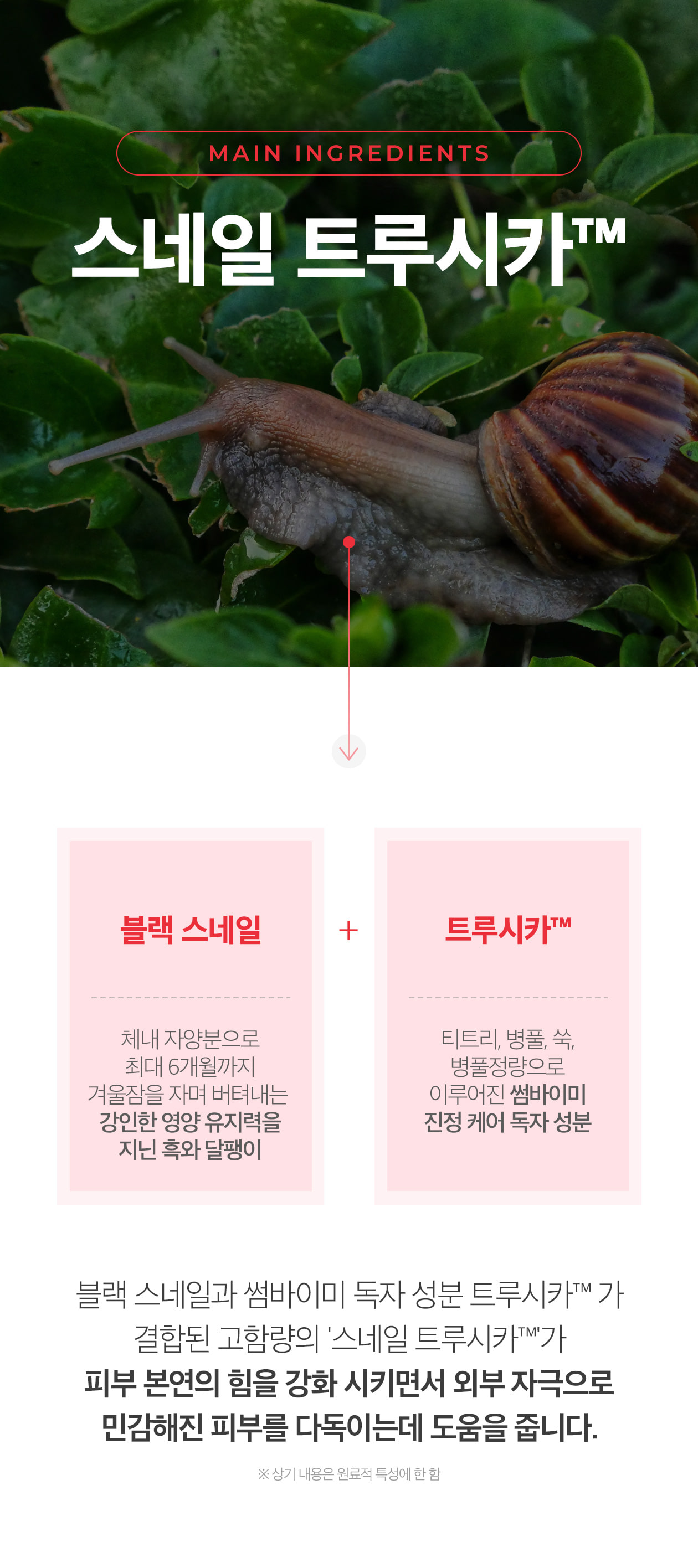 Payment & Security
Your payment information is processed securely. We do not store credit card details nor have access to your credit card information.