Description
[Instant Tattoo] BTS Tattoo Sticker - BTS Dream Set

Components :

 Black Swan

 2pcs + Dynamite 2pcs + Gifts (BTS Pouch 1ea + BTS Random Photo Card) 

BTS Official Licensed Temporary Tattoos (Licensed by ⓒBig Hit Ent.)

Easy and hassle Free - No water required, takes only 10 seconds to apply

Authentic and realistic - Patented matte finish technology mkes Instant Tattoo the most authentic looking temporary tattoo

Easy removal whenver needed - Just use tape or cleansing oil

Made from completely safe and non-toxic, high quality materials

How to Use :
1. Ensure your skin is free of moisture. Cut out a design of your choice with a bit of margin around it.
2. Gently peel off the semi-transparent film from the white protective film, ensure the tattoo is not stuck on the white protective film.
3. Place the tattoo film on an area of your choice, and press it evenly for 10 seconds.
4. Gently and carefully peel off the film from the edge, while ensuring the tattoo is placed in your skin properly.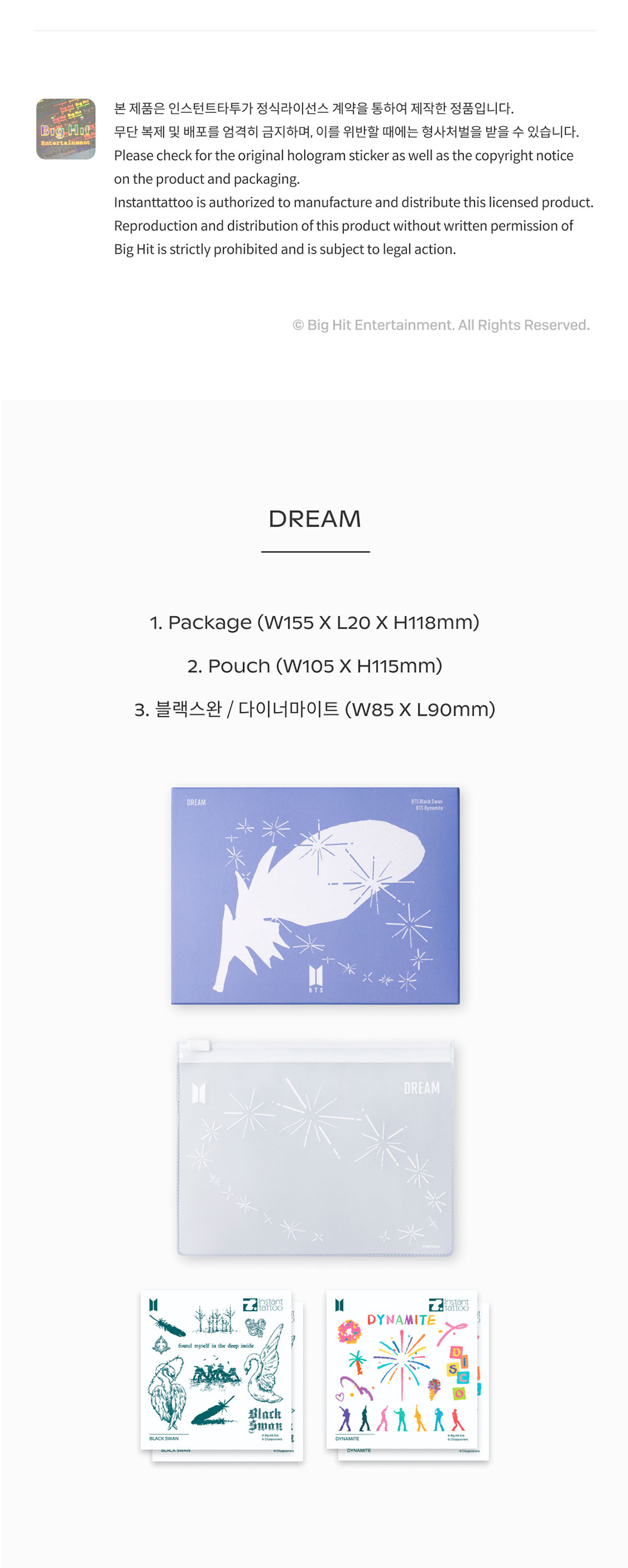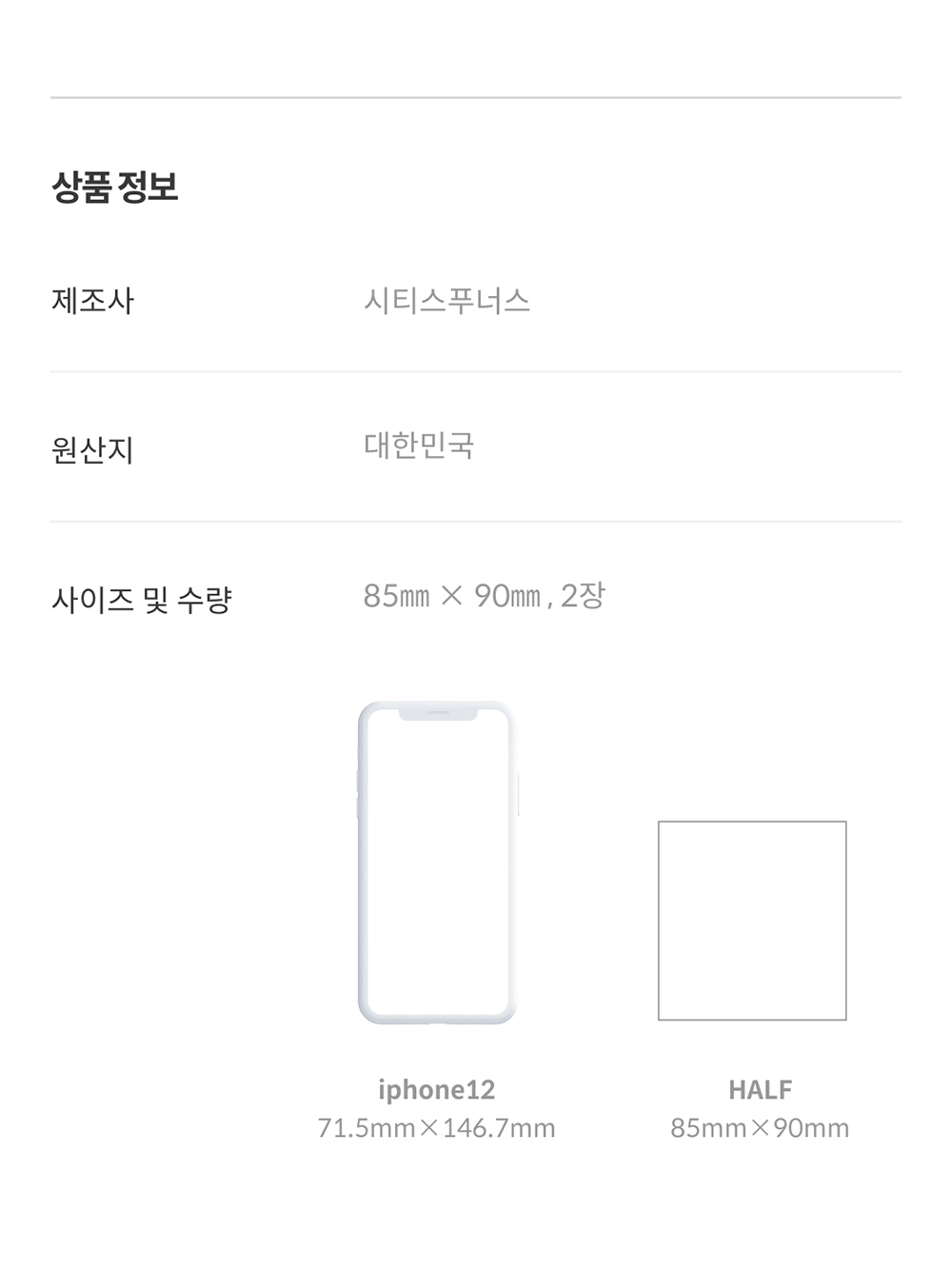 Payment & Security
Your payment information is processed securely. We do not store credit card details nor have access to your credit card information.