Description
[BENTON] Cacao Moist and Mild Serum 30ml
A gentle serum with nourishing cacao and hyaluronic acid to provide non-greasy hydration.
Cacao extracts and hyaluronic acid provide moisture, protecting and nourishing your skin.
Suitable for any skin type, even sensitive skin.
After washing your face, apply moderate amount and pat for absorption.
يعيد ملئ البشرة.و الحفاظ على نعومتها

يعالج بعض المخاوف المتعلقة بتجاعيد البشرة  والمسام المتضخمة والبقع العمرية 

 يساعد على الشفاء الفوري للبشرة الجافة والمتهيجة

 يعمل على تحقيق التوازن وتضميد وتهدئة البشرة المتهيجة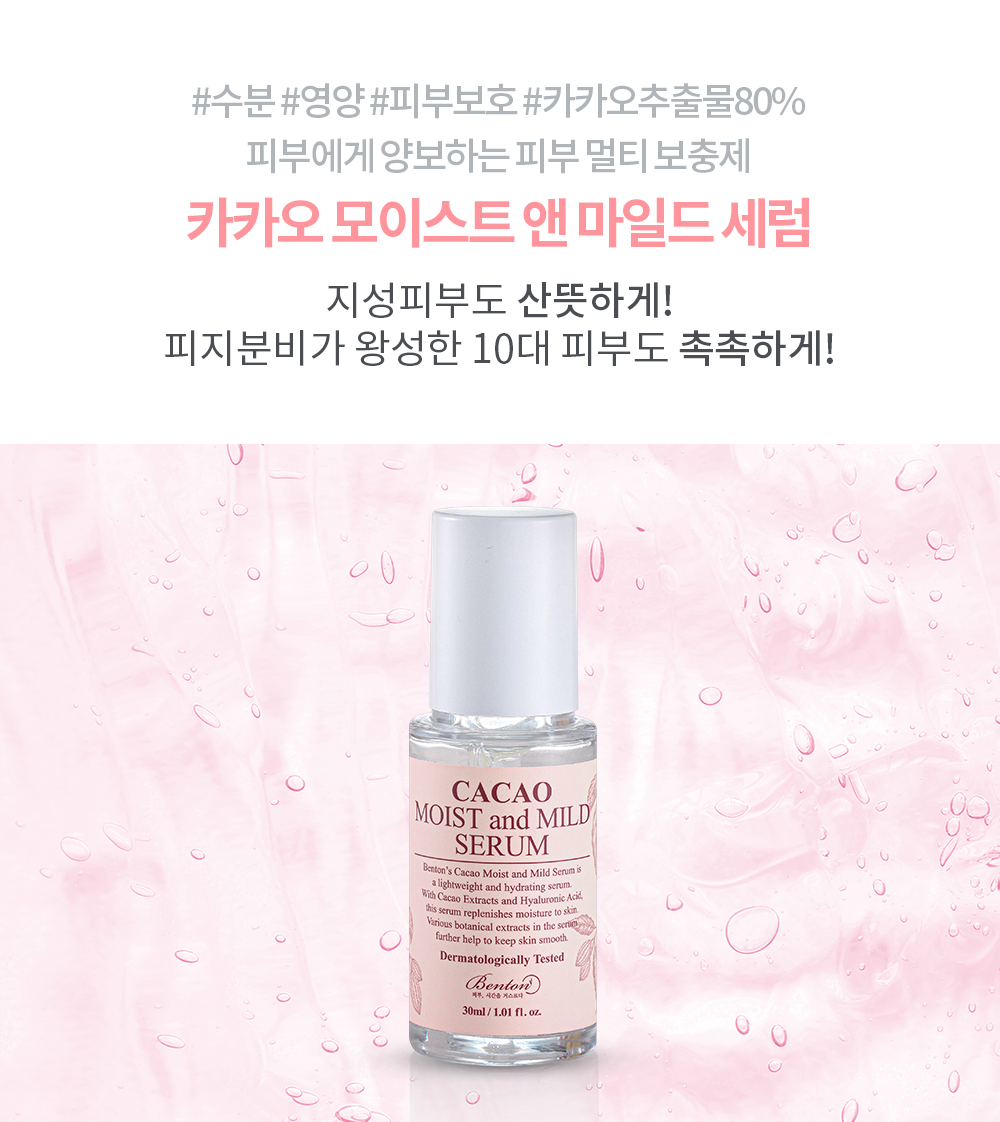 Security Check-Out
Your payment information is processed securely. We do not store credit card details nor have access to your credit card information.